The Sea Shepherd Global Fleet
Neptune's Navy serves to protect and defend the world's oceans and marine wildlife.
Since 1977, a number of vessels have served in the Sea Shepherd fleet to protect marine wildlife in direct-action campaigns around the world. Today our international fleet includes twelve ships and several smaller boats used in various ocean conservation campaigns. Five of these ships are owned and managed by Sea Shepherd Global: M/Y Ocean Warrior, M/Y Bob Barker, and M/Y Age of Union.
M/Y Ocean Warrior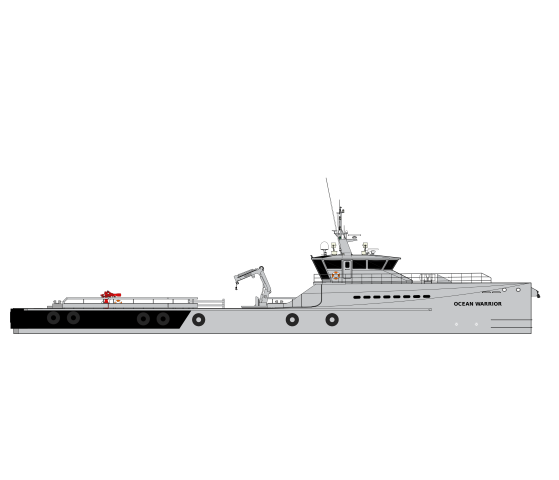 Overview
On January 26, 2015, at the annual Goed Geld Gala (Good Money Gala) hosted by the Dutch Postcode Lottery in Amsterdam, Sea Shepherd Global was awarded €8.3 million for a "Dream Project" vessel built to "Stop Illegal Fishing in the Southern Ocean". It was constructed by Dutch shipbuilder Damen in the port of Antalya, Turkey, and christened Ocean Warrior in September 2016. Its maiden voyage was M/Y Operation Nemesis, Sea Shepherd's 11th Antarctic Whale Defense Campaign, in 2016/2017. Interesting Fact: The M/Y Ocean Warrior is Sea Shepherd's first custom-built ship, and the fastest in its fleet, reaching speeds up to 30 knots.
Technical Information
Type

Patrol vessel

Launched

2016

Weight

439GT

Length

54m

Speed

25+ knots

Max Crew

16
The M/Y Bob Barker confronting the Japanese whaling fleet in Antarctica
M/Y Bob Barker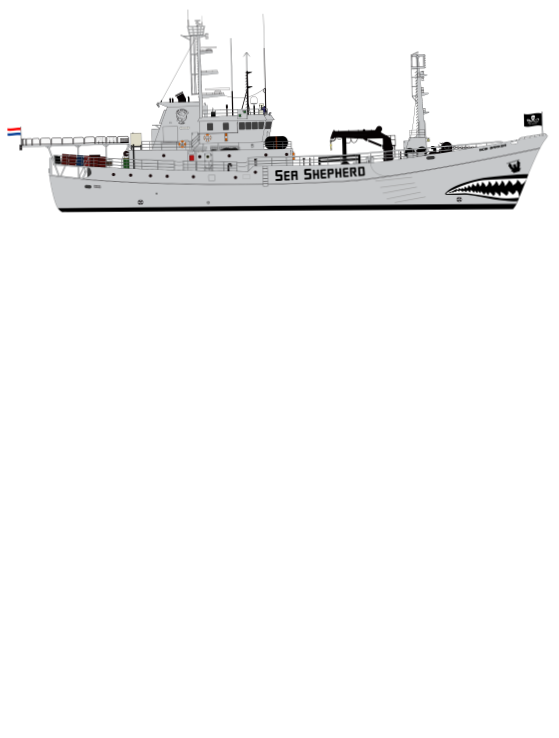 Overview
Thanks to a $5 million contribution from the legendary American game show host Bob Barker, in 2009 Sea Shepherd secretly purchased and refitted a former Norwegian whaler in Africa. The ice-strengthened chaser boat quietly departed from Mauritius on December 18th for its first mission against the Japanese whaling fleet, Operation Waltzing Matilda. Interesting Fact: The Bob Barker originally operated as a whaling ship until 1962, and later confronted Sea Shepherd during its life as a Norwegian Coast Guard vessel.
Technical Information
Type

Long-range ice class research vessel

Launched

1950

Weight

488GT

Length

52.2m

Speed

15+ knots

Max Crew

36
The M/Y Sam Simon received a new paint job in 2018
M/V Sam Simon in the Aeolian Islands with the Italian Coast Guard patrol
M/Y Age of Union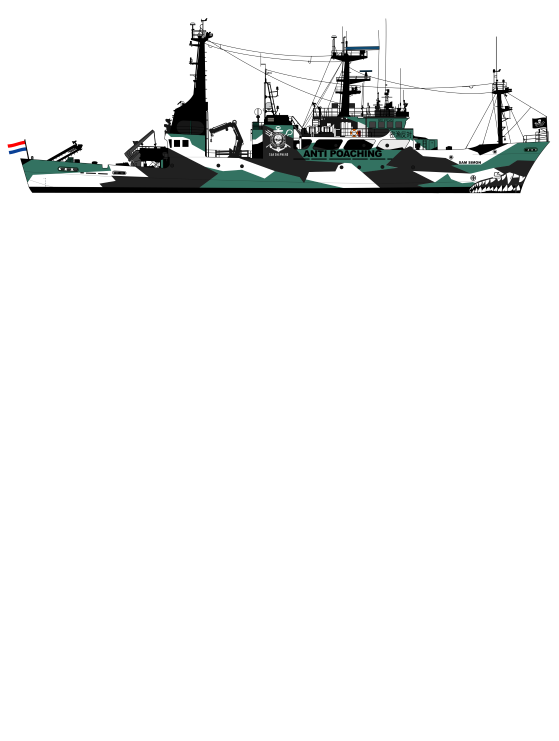 Overview
The Age of Union, previously known as the Sam Simon, was named after our partners at the Age of Union Alliance, following a very significant pledge of support at the very beginning of 2022. The vessel first joined the Sea Shepherd fleet under the name Sam Simon, after the Hollywood producer and animal rights advocate who served on Sea Shepherd's Board of Advisors until his passing in 2015. His generous donation made it possible to purchase the former Japanese vessel in 2012, when it joined its first Antarctic Whale Defense Campaign that December, Operation Zero Tolerance. Interesting Fact: The Age of Union, originally named the Seifu Maru, was a Meteorological Observation Ship for the Japanese whaling fleet.
Technical Information
Type

Research/survey vessel

Launched

1993

Weight

720GT

Length

56m

Speed

15+ knots

Max Crew

30